Great Quality, Great Price!
We believe quality should never be compromised to ensure affordability. Why pick between price and quality when you can have both? We are committed to providing the best quality and value for you.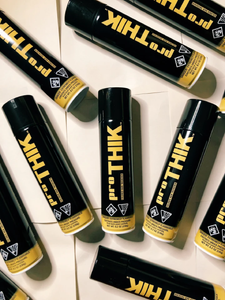 About proTHIK
A waterproof colored hair loss concealer that you will love. We have been around longer than them all. We are the best kept secret but we are determined to change that. Truly swimmable, durable and undetectable. Once you join us, you won't leave so sign up and we will send you offers.
Buy Now
proTHIK Testimonial
"I went to my primary care physician yesterday with intention of getting a prescription for Minoxidil 5%. I had gotten up in the morning and done my normal hair routine which involves me using ProThik to conceal my hair loss. After a preliminary check-up, the doctor asked me what else I wanted to talk about. I said I was interested in the Minox 5% and he actually listened to my little speech. He then promptly informed me I did not have enough hair loss for him to prescribe it. No matter how much I tried to explain to him that I had a 4 inch diameter balding spot that was covered with ProThik he refused to believe it. The man was digging around in my hair and would have sworn to Jesus I had a full head of hair.  Well, I didn't get my prescription for Minox 5% but I am pretty happy that a medical doctor can't even detect my hair loss. You're selling a wonderful product that literally works miracles. Thank you!" - Mark
Conceal thinning hair in seconds
Before & After proTHIK
Trusted by hair professionals, hair restoration surgeons and valued consumers. Recommended for hair loss, alopecia areata, hair transplants, female pattern baldness and male pattern baldness.